Welcome to Ross' Diner!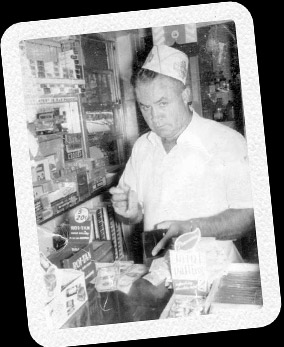 SINCE 1938...
True family restaurants are few and far between these days, but serving quality, homemade food at reasonable prices has been more than a career for the Ross family, it's a family tradition since 1938.
Harold Ross truly is a textbook example of the "American Dream." Growing up in rural Iowa, Harold had some experience both working on the family farm. He enlisted in the Navy and while serving overseas, dreamed of starting his own restaurant, where folks would feel just like they were at home.
If you like Made-Rites, then you'll LOVE Ross' Burgers!
Since 1938 Ross' Restaurant has been a must-stop destination for Presidential candidates and other celebrities.
Here are just a few of our many distinguished guests that have dined at our iconic establishment.
President Barack Obama
Jimi Hendrix
Chuck Berry
Johnny Cash
Celebrity Chef Alton Brown
Vice President Joe Biden
Bette Midler
Green Day
Styx
Will Ferrell
Keith Urban
Moody Blues
Bill Murray
QCTimes Columnist Bill Wundram
Presidential Candidate Rand Paul
Chad Pregracke
American Picker Frank Fritz
Former Presidential Candidate Newt Gingrich
American Picker Frank Fritz
Newscaster Rachel Maddow
Presidential Candidate Ron Paul