The Quad Cities' Diner - 80 Years, 1 Family!
We are
OPEN!
8am to 4pm Sunday
8am to 8pm Monday - Thursday
8am to 11pm Friday - Saturday
Experience seating a safe distance from other tables.
Carry out is also a great option! (call ahead for take out orders to save time)
If you would like to help us, please take a minute to leave us a review! Visit our Google Maps location, scroll down below the photos, and then click "Write a review" - and tell the Quad Cities (and the world) why you love Ross' Restaurant. Getting 4 and 5 star Google reviews will help us show up when people are searching for Quad Cities diners so that we can get back to serving the area our great classic diner fare (and Magic Mountains) as we reopen. We also appreciate Yelp and Facebook reviews!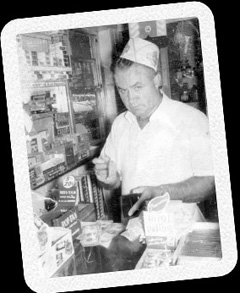 SINCE 1939...
True family restaurants are few and far between these days, but serving quality, homemade food at reasonable prices has been more than a career for the Ross family; it's a family tradition since 1939.
A Classic Diner with a Modern Twist
Since 1938, Ross' Restaurant's farm-to-table offerings and vintage style have made it a must-stop destination for Presidential candidates and celebrities alike! We have been a Quad Cities icon, a classic diner that also serves vegan, vegetarian, and farm-fresh meals.
Want a hamburger or our classic Magic Mountain?
We've got you covered.
Want Farm-to-Fork, Vegan, Gluten Free, and other healthy options?
We've still got you covered.
Ross' Restaurant has a wide range of options on our menu. Whether you are looking for classic diner fare or a meal that you can feel good about entering into your food tracking app, you can find what you are looking for at Ross'.
And...
If you like Maid-Rites, then you'll LOVE Ross' Burgers! Try some to go with a takeout order.
Come see what has made us a Quad Cities icon:
2297 Falcon Ave (right off 53rd Street)
Bettendorf, IA 52722